Evolve Dance Academy
Our Teachers
We are immensely proud of the quality of the teaching staff within the school, all of whom have a professional and passionate approach to teaching and a great rapport with the students, encouraging them to achieve the best possible results with their dancing.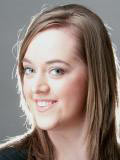 Tina Stimson (AISTA / AIDTA)
EDA School Principal
Tina was born in North London and started dancing at the age of 7 at her local dance school. After winning many competitions in Disco Freestyle, Rock N Roll and Ballroom & Latin and also taking classes in Ballet, Tap and Modern, she knew she wanted to be a professional dancer. She went on to gain a place at the Margaret Howard Theatre College (now known at Momentum Performing Arts Academy) under the instruction of Vivienne Saxton. During her training Tina took many lead roles and graduated college with a National Diploma in Musical Theatre and her ISTD Teaching Qualifications.
Tina has her teaching qualifications with both the ISTD and the IDTA in Freestyle, Rock n Roll, Street, Ballet, Tap and Modern. She is always looking at expanding the school, offering many dance opportunities and passing on her knowledge and experience to her pupils.
Tina's credits include: To Die For (Theatre Royal Drury Lane UK), Cabaret (theatre tour UK), The Boyfriend (theatre tour UK), Maggie Jones 42nd Street (theatre tour UK), Choreographer for Singer Lee Cheney (UK), PlayStation (UK), Devere Hotels (TV), Born Wild (theatre tour Greece), Dance El Spectacular (theatre tour Spain & Andorra), Musical Magic (theatre UK), Showtime (theatre UK), Girls Aloud (theatre tour UK), Magic of Mowtown (theatre tour Greece and UK), MSC Cruises (Dancer)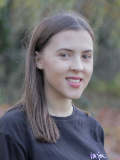 Miss Isabel (Bsc)
Drama & Performing Arts Teacher
Isabel joined EDA in September 2019 and leads our Drama classes. Isabel graduated Portsmouth University with a degree in Drama and Performance in performing Arts.
Isabel is the Artistic Director for Active Communities Network and teaches theatre skills such a puppetry, script writing, improvisation, singing and dancing.
Isabel is currently performing at The Portsmouth Dockyard on the HMS M-33 warship boat from World War 1.
Credits include: Peter Pan (Assistant Director) Watford Palace Theatre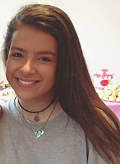 Anna Chapman
Teacher
Anna is currently a student at Momentum Performing Arts Academy studying a Musical Theatre Diploma and ISTD Teachers Training Course.
Anna started dancing at EDA when it was The Victoria Jane School of Dance at the age of 5. She performed in all the VJ Dance shows and was also a regular performer at The Radlett Centre performing yearly in the pantomimes. After gaining her Peggy Spencer Award and Rock n Roll Shield (the highest exam achievements within the ISTD DFR faculty) Anna gained a place at Momentum Performing Arts College studying a specialised Performing Arts Course as well as her ISTD teaching qualifications.
Anna hopes to pursue her dance career as a full time performer once graduating College.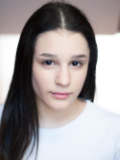 Shoshana
Class Assistant
Shoshana started dancing at EDA when it was The Victoria Jane School of Dance at the age of 4.
Shoshana is an ISTD Freestyle National Winner in the UK. In 2016 she was cast as Shonel in the original cast of School of Rock at The Gillian Lynne Theatre (London).
Shoshana has a huge passion for dance that shines through when she helps assist classes. Shoshana is currently taking her GCSE Dance at EDA as well as taking regular dance classes at Pineapple and other London Dance Studios.
She hopes to continue her training at a specialist Performing Arts College and follow her dream as a performer.
Shoshana is currently starring as Shprintze in Fiddler on the Roof in the London's West End.

Miss Amelia
Teaching Assistant
Amelia joined EDA in 2018 and is a member of our EDA Competition Squad.
She takes classes in Freestyle, Rock n Roll, Street, Ballet and Tap. She also study's GCSE Dance within the school.
Amelia is a ISTD UK Grand Finalist for two years and has also taken part in many dance shows. 
Amelia loves to help assist in our dance classes and after her GCSE's wishes to pursue a career within Dance.
"Whether you would like to dance just for fun or as a professional career EDA is a warm, friendly dance school that strives in teaching exceptional standards"