Evolve Dance Academy
Our Teachers
We are immensely proud of the quality of the teaching staff within the school, all of whom have a professional and passionate approach to teaching and a great rapport with the students, encouraging them to achieve the best possible results with their dancing.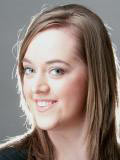 Tina Stimson (AISTD / AIDTA)
EDA School Principal
Tina was born in North London and started dancing at the age of 7 at her local dance school. After winning many competitions in Disco Freestyle, Rock N Roll and Ballroom & Latin and also taking classes in Ballet, Tap and Modern, she knew she wanted to be a professional dancer. She went on to gain a place at the Margaret Howard Theatre College (now known at Momentum Performing Arts Academy) under the instruction of Vivienne Saxton. During her training Tina took many lead roles and graduated college with a National Diploma in Musical Theatre and her ISTD Teaching Qualifications.
Tina has her teaching qualifications with both the ISTD and the IDTA in Freestyle, Rock n Roll, Street, Ballet, Tap and Modern. She is always looking at expanding the school, offering many dance opportunities and passing on her knowledge and experience to her pupils.
Tina's credits include: To Die For (Theatre Royal Drury Lane UK), Cabaret (theatre tour UK), The Boyfriend (theatre tour UK), Maggie Jones 42nd Street (theatre tour UK), Choreographer for Singer Lee Cheney (UK), PlayStation (UK), Devere Hotels (TV), Born Wild (theatre tour Greece), Dance El Spectacular (theatre tour Spain & Andorra), Musical Magic (theatre UK), Showtime (theatre UK), Girls Aloud (theatre tour UK), Magic of Mowtown (theatre tour Greece and UK), MSC Cruises (Dancer)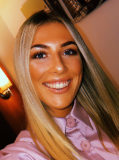 Miss Sage (BA/PGCE)
GCSE Dance Teacher
Lauren joined EDA in 2021. Lauren is currently teaching GCSE Dance at EDA as well as a main stream school in London. Lauren trained at the University of Sunderland and gained a BA First Class honours in Dance and Sport. She then continued her training to complete a PGCE. As well as teaching GCSE Dance.
Lauren also teaches Ballet and Contemporary. Lauren also her qualification as a POM cheer and jazz coach.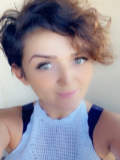 Mrs Rosa (BA/PGCE/MA)
GCSE and A Level Dance Teacher
Mrs Rosa started dancing at the age of 2 and hasn't stopped since! After attending classes in tap, ballet, modern, jazz, musical theatre and acting at her local dance school, she went on to study at Master's Performing Arts College, gaining a Diploma in Dance and Musical theatre. After 5 years of performing professionally, she went on to gain a degree at Middlesex University, followed by a P.G.C.E at The Royal Academy of dance and most recently a Master's degree in Dance Technique Pedagogy, at Middlesex University.
"I have always had a profound passion for the arts, and I am keen to pass on my knowledge and love for it to others. I have worked in many capacities within the industry including performing and teaching; most recently as Head of dance at a local secondary school. I am excited to take on the role here at Evolve look forward to working with the students!"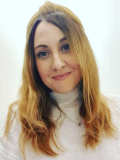 Miss Rachael (AIDTA, DET, ADPA) Teacher
Rachael graduated from The Margaret Howard Theatre College in 2008 and has 16 years of professional and teaching experience.
Rachael has choreographed for both the hit TV shows Got to Dance and Britain's Got Talent. She has also created and devised pieces for performances at Her Majesty's Theatre, London. Pantomimes and various local dance and drama shows.
Rachael's professional credits includes pantomimes, cruise ships and backing dancing for local bands.
Her real passion is to teach. She loves to see her students grow with confidence and wants to pass her passion of dance and to inspire other young dancers.
Rachael is really excited to be joining the EDA teaching Ballet, Contemporary and Clubbercise a brand-new adult fitness class!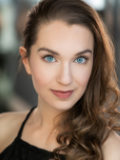 Miss Natasha (BA Hons)
Early Year's Dance Teacher
Natasha graduated from London Studio Centre with a BA Honours in Dance and Musical Theatre. Natasha is a hugely experienced teacher and is currently teaching different styles of dance and singing classes alongside hosting children's dance parties across London.
She has used her critical eye by judging on panels for agencies and competitions.  Natasha loves choreographing and has choreographed for several professional children shows. 
Miss Tash teaches early years Ballet with an encouragement of imagery and storytelling making lesson extremely fun! Alongside this, Tash hosts children's princess and dance parties across London and Hertfordshire.
Whilst training, Natasha was Dance Captain/ Delta Nu in Legally Blonde (Arts Depot), Kathy in Company (Arts Depot), Rosy in Made in Spain (Arts Depot), Dance Overture (New Wimbledon Theatre) and Little Shop of Horrors (Pleasance Theatre). Upon graduation, Natasha was an Ensemble Dancer in one of her favourite musicals, Singin' in the Rain in the West End Adelphi Theatre as part of the 48-hour showtime challenge. 
"Whether you would like to dance just for fun or as a professional career EDA is a warm, friendly dance school that strives in teaching exceptional standards"